The Leading Commercial Roofing Company in Hickory, NC   Since 1964
Bonded • Insured • Licensed               N.C. License #13381      S.C. License #12645
Wallace Sheet Metal and Roofing Co., Inc.
 Commercial Roofing  •  Industrial Roofing  •  Residential Roofing  •  Roof Maintenance and Repairs
For more than 50 years, one name has stood synonymous with commercial roofing in Hickory, NC:  Wallace Sheet Metal and Roofing Co., Inc.
We are proud to have roofed many of Hickory's most popular commercial properties. Spend an afternoon on the town in Catawba County, and you'll undoubtedly walk beneath our roofs again and again — whether you're shopping, dining, or doing business.
Indeed, if you're standing under sturdy commercial roofing in North Carolina, there's a good chance that we either installed that roof or provide regular maintenance there to this day.
City governments, manufacturers, retailers, and industrial enterprises all trust Wallace Roofing to provide roofs that last. Our work is on display all across North and South Carolina.
We offer the very latest in cutting-edge roofing technology, including installation of EPDM and TPO roofing systems (single-ply membrane roofs), as well as maintenance, repair, and residential services that have kept us at the top of the NC roofing industry for the better part of a century.
To this day, no name is more widely trusted for commercial roofing in Hickory.
Find out why. Give us a call at 828-327-0032 and ask for a free estimate today.
See Wallace Roofing in Action  >>>
Learn More About Our Services
Industrial and Commercial Roofing in Hickory, NC
While we provide a wide range of roofing solutions for residential and industrial customers alike, commercial roofing remains our specialty.
Catawba County's commercial property owners turn to us for:
Flat roofs
Metal roofs
Copper roofs
Roof coatings
TPO roofing systems (single-ply membrane roofs)
EPDM roofing systems (high-quality synthetic rubber membrane roofs)
Commercial roof maintenance & repair (including leak solutions)
And more
We are fully licensed, bonded, and insured as a general contractor, and we offer factory and workmanship warranties. We also pride ourselves on long-lasting roofs, long-lasting relationships, and clean project sites that will keep your customers and workers safe.
We have serviced countless retail outlets, shopping centers, shopping malls, restaurants, city government buildings, medical complexes, arts and science centers, manufacturing plants, educational facilities, and more.
Our crews are fully equipped and available for projects throughout all of North Carolina and South Carolina, including commercial roofing in Hickory, Newton, Conover, Shelby, Lincolnton, Lenoir, Charlotte, Rock Hill, Columbia, and beyond.
Hickory Residential Roofing Installation and Repair
While commercial roofing has remained our focus, we are proud to provide residential roofing services in the Hickory area as well. We understand that a sound night's sleep under a reliable roof of your own is a fundamental part of The American Dream, and we're proud to be a part of that — it's a responsibility and a privilege we take seriously.
Our Hickory residential roofing team is available for both single-family homes and larger estates, as well as rental properties, apartment complexes, condominium units, vacation homes, hotels, and more.
Maintenance and Roof Repair in Hickory, NC
Commercial roofs endure tremendous abuse from Mother Nature over the years. Severe weather or structural damage can cause unfathomable roofing damage, especially over the course of time. Annual roof maintenance and expedient repairs could save your company thousands of dollars, both in the short and long terms.
In many cases, we are able to offer your business a warranty against new leaks in between your annual maintenance. We know you need a roof you can rely on.
Don't let your property deteriorate until costs get out of hand. Call Wallace Roofing for reliable maintenance and roof repair in Hickory.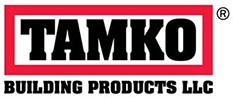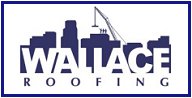 Commercial Roofing  ♦  Residential Roofing
Roof Repairs  ♦  Roof Maintenance
Providing Roofing Services to These Areas
Wallace Sheet Metal and Roofing
1167 South Center Street
Hickory, NC 28602
Phone: 828-327-0032

Wallace Roofing Hickory NC *2023